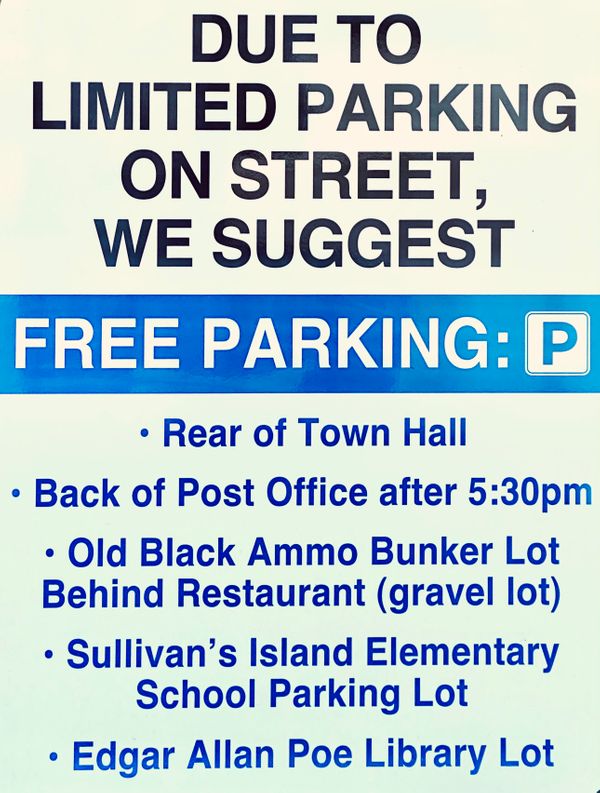 Where do I park on Sullivan's Island?
Don't let the fear of limited parking keep you from enjoying your favorite Breathe class on Sullivan's Island! Try these easily accessible free spots:
- Rear of Town Hall
- Back of Post Office after 5:30pm
- Old Black Alamo Bunker Lot
- Sullivan's Island Elementary
-Edgar Allen Poe Library Lot
I'm new to Pilates. How do I get started?
You can register online, stop in to the studio for a tour or call 843.884.4420 to learn more about our studio and its offerings.
Clients who have prior Pilates equipment experience may sign up on our class schedule here. Clients without prior Pilates equipment experience must either register for a Level I Group Class or book a Private Session online here
All classes require grip socks.
We love new clients – of any skill level – and are looking forward to meeting YOU! Be sure to check out our great introductory packages and specials for our new clients!
Does Breathe only provide classes and services for women?
No way! Although Breathe caters to women we do have plenty of male clients who enjoy both our classes, private Pilates equipment sessions and spa services! Our semi-private Pilates equipment sessions, Pilates mat stretch classes and foam roller realignment classes are great for couples! Many professional athletes (golfers, swimmers, et al) use Pilates for training and fitness nationwide. And our massage therapists' deep tissue massages are always a welcome gift for any man or woman!
Do I need to be pregnant or have children to be a client at Breathe?
Nope! But, if you are pregnant, just had a baby or have children--we can help you keep balance in your life by providing you the tools you need to relax and renew a la Pilates classes or relaxing massage treatments.
How often should I do classes?
We recommend at least 3-4 visits per week to put you on the fast-track for your fitness goals. However, even one visit per week is better than nothing and you will leave class thanking yourself for making the time to improve your health & wellness!
Do I need to wear socks? Specific clothing?
Socks with grips are required for all classes.
We suggest the use of form-fitting attire such as yoga pants and sports bras to aid in leaving as much as possible to the imagination of fellow clients–especially during inverted movements in classes.
Will I lose weight doing just Pilates?
Absolutely. And, in addition to burning calories ("…a 50-minute beginner workout to burn about 175 calories; an advanced, between 255 and 375 calories…) you'll never do another crunch or sit up as "Pilates tends to be better at strengthening the abdominal muscles, and up to 310 percent more effective at tightening the hard-to-target obliques. Overall flexibility should also improve, particularly in the back, hip, and hamstrings." Source
I just had a baby. How do I get back into shape?
First, if you're less than 6 weeks post-partum (for vaginal delivery) or 12 weeks (for a c-section) take time for yourself and allow your body to rest and heal. Once you've reached 6 or 12 weeks (respectively) and received clearance from your doctor for exercise you're welcome to come to any "All Levels" or "Level I" classes to ease back into a work-out routine. Pilates equipment classes do require previous experience. Once your body and your instructor think it's time to progress–the options are endless (as we offer over 40 classes per week!) Check out our offerings here.
I haven't worked out in years. How do I get started again?
Stop in to the studio for a tour or to learn more about our offerings. Be sure to check out our offerings for New Clients! We have great introductory packages and specials for our new clients! We love new clients – of any skill level – and are looking forward to meeting YOU!
What is Perkville?
Perkville is Breathe's client rewards program. For every dollar you spend at Breathe you earn a point. Once you amass a certain number of points you can redeem the points for products, services or classes. You must enroll in this program via the email alerts you receive from Perkville
Why is there a cancellation policy?
The Breathe cancellation policy is in place to minimize disruption to all clients and as a courtesy to our staff that are compensated on a per-client basis.
Why do i incur a fee for missing class or late canceling a reservation?
Breathe takes pride in keeping classes small in order to provide the safest, most effective work-out possible! Smaller classes, however, mean every client spot in class counts! If a client signs up for a class, but doesn't attend, not only does the instructor lose valuable income, but a client wanting to attend classes isn't able to.
How is Pilates different than yoga?
While both focus on breathing and centering the mind, Pilates also incorporates equipment springs and pulleys--in addition to the body's own resistance--in order to tone, chisel and sculpt lean muscles. Read more here.
Why do I need a doctor's consent for a prenatal massage?
Because many miscarriages, if they're going to happen, happen in the first trimester "…some massage therapists and doctors counsel against first-trimester massage simply to avoid any potential liability issues should a miscarriage occur."
Therefore, we ask that all expecting clients obtain a doctor's written consent prior to receiving massage services at Breathe. Clients without documentation will not be allowed to receive treatment – even for an existing reservation – and are subject to the cancelation policy.
Any pregnant client deemed a "high risk pregnancy" or having suffered a miscarriage in a previous pregnancy will be asked to refrain from massage treatments until after delivery–even if they have a doctor's consent. Source
Why do I need to be in the room while my under-age child receives spa treatment?
Not only does this typically put the underage client more at ease, but it eliminates any liability issues for the treatment provider and the client or his/her parent or guardian
Why do I need to keep a credit card on file?
We want to help you reach your health & wellness goals – and we can't assist with your goals if you're not here! Therefore, over the years, we've found that a client is much more likely to follow through on a reservation (class or spa) if they know they'll be charged regardless of whether or not they attend.
How many class sessions do I have left?
Log into your online Breathe account and select "Account Details" or call the front desk at 843.884.4420 and we'll happily assist you!
I didn't use my groupon/livingsocial/etc before it expired! What now?
Expired vouchers that have not yet been redeemed may receive account credit for its face value (the amount you paid for it). Bring your expired voucher into the studio & spa and our staff at the front desk can apply the face value to your Breathe account for use towards products, services or classes! Unfortunately, partially used vouchers are invalid and not able to receive in-store credit.
How does the Studio Wait-List work?
Wait-lists are available for any class that has reached its capacity. Wait-list reservations are a class reservation and it is your responsibility to monitor your enrollment status. You will be notified via Breathe emails confirming your addition to the class.
To ensure receipt of your Breathe emails please check the "opt in" email status via either the online scheduling system, by calling the front desk at 843.884.4420 or by stopping by the front desk to inquire in-person.
You should not wait-list for multiple classes on the same day or in addition to classes you are already enrolled in. No-shows or late cancelations are subject to the cancelation policy. No exceptions.
Also, you should not wait-list for a class unless you are fully prepared to attend—even at the last minute. No-shows or late cancelations are subject to the cancelation policy. No exceptions.